Adventure Is Good for Your Heart
Elizabeth Barrett Browning once posed a brilliant question: How Do I Love Thee? Of course, she waxed poetically about depth and breadth and height, and sun and candlelight. It's beautifully written, and a wonderous sentiment for the giver or recipient of this kind of love. I could say I feel the whole of this sonnet for my husband, and know it is returned to me. But we're not here to discuss that today. Nope. Today we're talking adventure, because it's Valentine's Day! Love should be exciting and unexpected and make your heart pound. Anybody can buy a box of chocolates and a bouquet of flowers … but it takes a true adventurer of spirit to challenge Eros on the playing field!
Want to surprise your partner with more than tradition this year? Here are some ideas to get you started.
Plan a picnic. Order a tasty takeout lunch from one of Chatham's restaurants or pack your own delights in our Kavu Takeout Tote; then head outside. We've got a great Eno Field Day blanket that's soft and packable and will let you lounge in luxury. Or, dine in high style in the Lounger SL, where you can enjoy a chilled glass of prosecco in our friendly wine tumbler. If libations aren't your thing, try a tart lemonade or strawberry smoothie in this easy to hold slim Hydroflask Tumbler. The new normal in this post-pandemic world is disposable everything, so buck the trend and pick up a set of cutlery that's portable, dishwasher safe, and works in the dishwasher. And since picnicking is both hard work and romantic, you'll want to have your DoubleNest Hammock so you can rest your eyes before heading back to the real world.
Take a hike. The Hydro Flask 18 oz water bottle with flex cap is the perfect size for a quick hike around the lake. It's small and light enough that you can carry it in your hand. Clip it to your Kelty Slate 30 daypack when you need your hands free. If you're going farther afield, pick up a packet of Hydro Flask Natural Cleaning Tablets to ensure the water you drink is safe. Don't forget to keep your feet happy with the right shoe. I'm a longtime fan of Salomon's X-Mission shoes, and this season's 3 Sargasso is super comfortable. My husband is a fan of Keen's low-top hikers and loves the Targhee II waterproof hikers.
Go stargazing. Chatham County is fortunate to still have wide open spaces, so whether you head out into your own meadow, drive to Jordan Lake, or head to the mountains, plan an evening under the moon and the stars. Watch your step with our LED beanie as you head out into the sunset. The Keltie Bestie Blanket is as soft and safe on rocky landscapes as it is on puffy grass, and provides the perfect backdrop for daydreaming. If you're stargazing this month, the Sherpa Lhamu hooded jacket or the Royal Robbins full-zip fleece will keep you warm as you watch Orion pass through the cosmos. 
I might not be an expert at love, but I do write romance for a living. My family doesn't celebrate Valentine's Day in the traditional sense, but we do believe the intent is perennially important: take time for the people you love (and just like a lot). Do something together. Get off the grid for a couple hours. Love doesn't [need to] cost a thing. Make New Horizons West your first stop for adventures.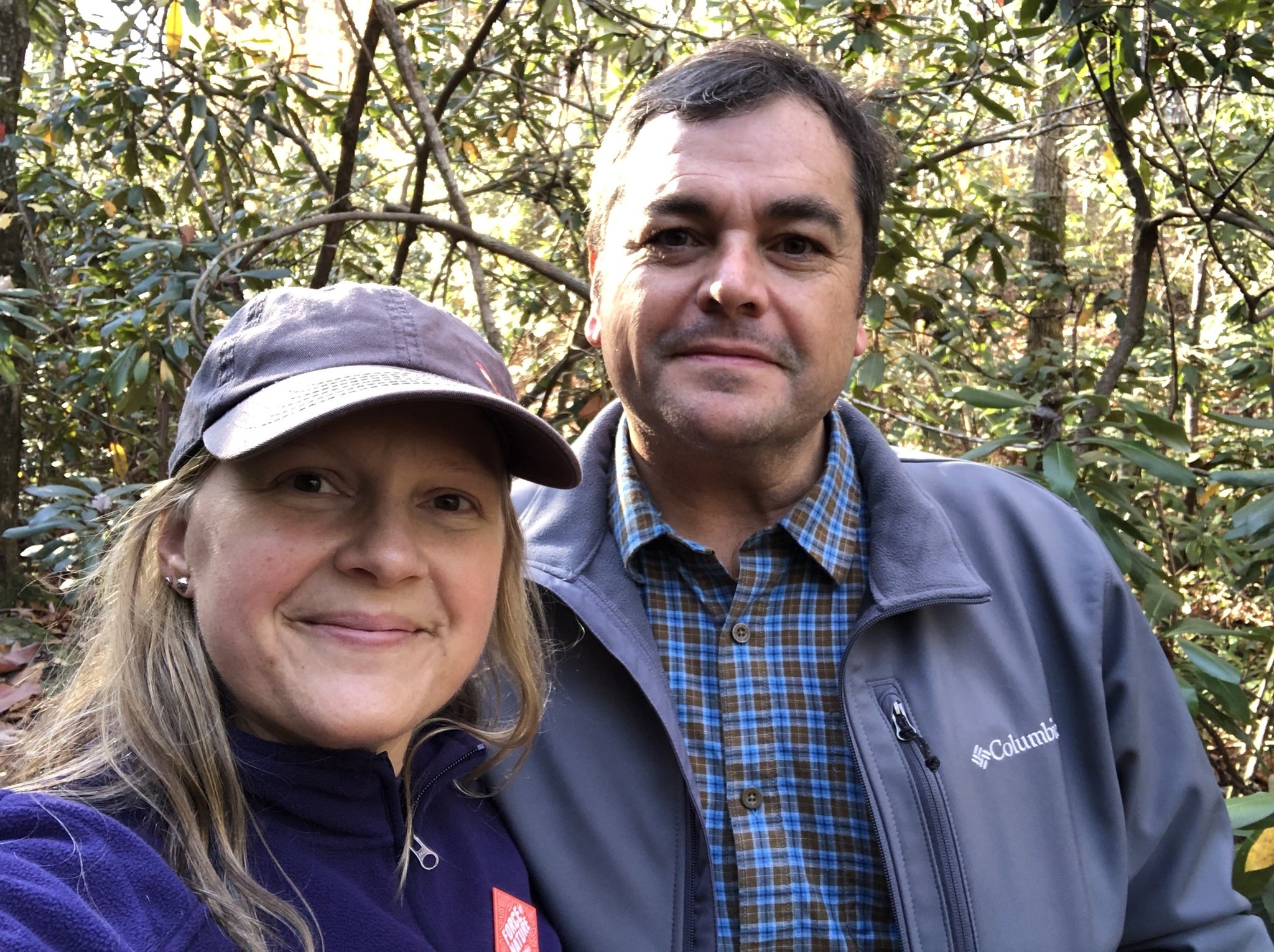 And you can buy your own chocolate.
How do you celebrate Valentine's Day?
---

Dolly R. Sickles is a freelance writer, author, and outdoor enthusiast living in Chatham County NC. She's an avid adventurer, hiker, cyclist, swimmer, gardener, global traveler, and longtime supporter of New Horizons West. Keep up with Dolly at www.Dolly.Sickles.org.
Be the first to comment...