Pro-Travel Tip: Thank your flight crew!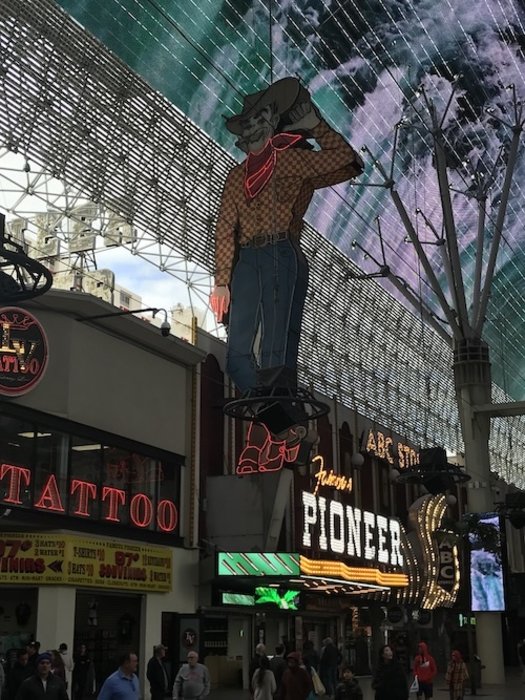 Fremont Street in Las Vegas
For my birthday this year, I took a trip to Las Vegas. Leading up to the trip, it was ALL I could talk about, with anyone and everyone who would listen. I was talking to a friend of mine who shared an amazing tip with me: thanking the flight crew with little goodies.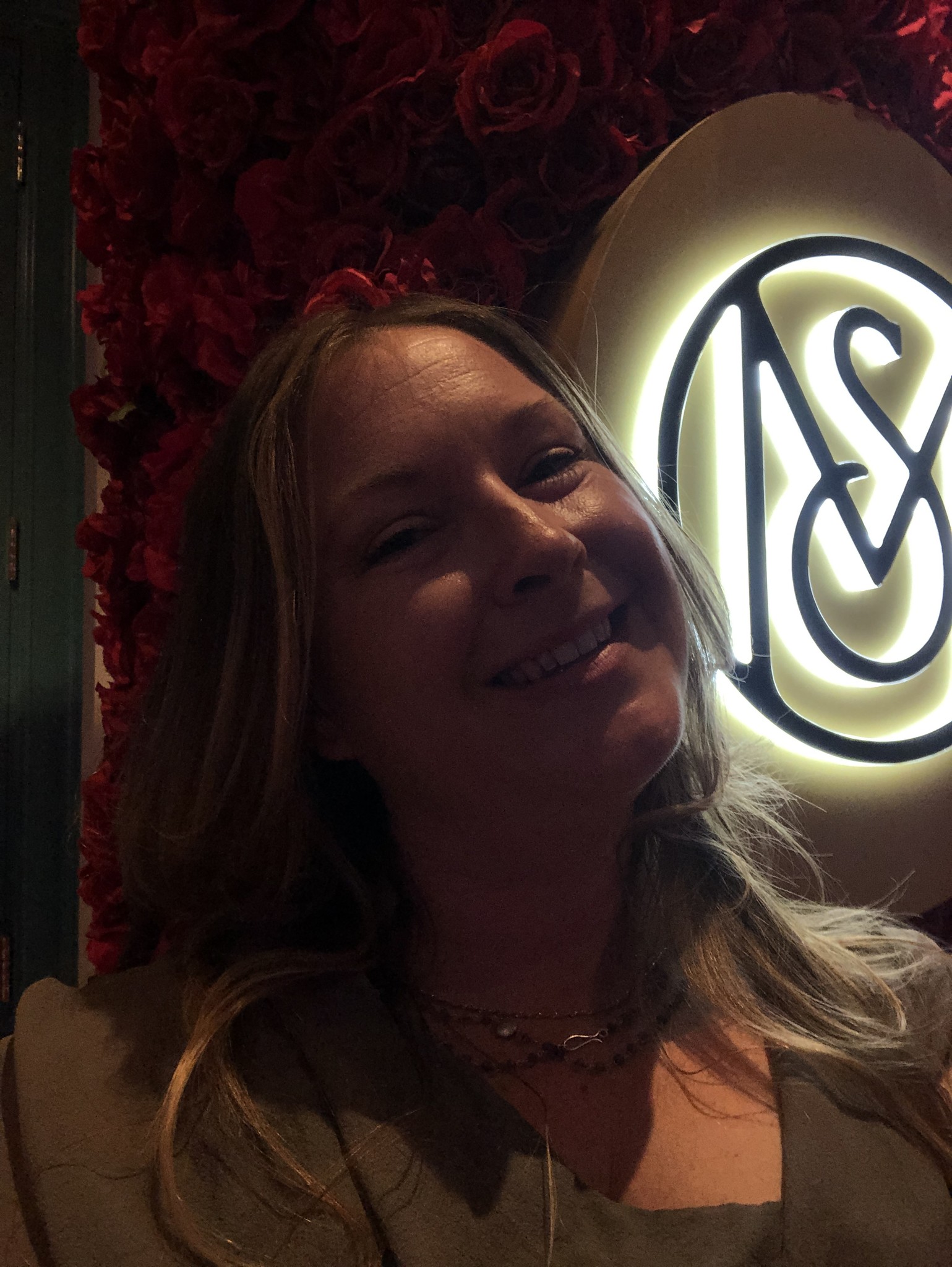 Birthday Dinner Selfie at the Mayfair Supper Club (order the champagne cocktail!)
That conversation made me think about how much a flight attendant had to deal with. Flights are overbooked, there are staffing issues and the pressure of keeping everyone safe. Add in frustrated travelers. Everyone's baseline stress has been elevated these past two years. The flight crew has much more responsibility than pointing out the safety features and the closest exit. They serve the cabin drinks and snacks, calm down any upset passengers, and make sure everyone is following safety protocols all while being away from their friends and family. 
There are a few rules for what a flight attendant can and cannot accept. Flight attendants are not allowed to carry cash on the plane, so cash is a definite no-go, however gift cards are okay. I can see small gift cards for coffee being quite appreciated with their schedules. They are also not allowed to accept unsealed food, so unfortunately bringing a plate of homemade cookies won't be able to be appreciated. I brought small boxes of our perennial favorite treat: Chapel Hill Toffee. I thought it was nice to share a bit of local North Carolina flavor with the crew. Other ideas that would be thoughtful (and allowed) are: travel sized hand lotions, sheet masks, lip balm and candy bars. 
After figuring out what I could bring, the next step was figuring out how many to bring. I researched how many flight crew are required to be on a plane. It is roughly 1 crew member per 50 passengers. My itinerary listed what type of plane I was flying on, a Boeing 747, which fits up to 189 passengers. I brought 5 gifts for each of my flights: 1 for the gate attendant and 4 for the flight crew. 
Deciding on how to give the Chapel Hill Toffee to the flight crew was the next step. I could bring the gifts to my seat and figure out a good time to get the attention of an attendant and give the gifts mid flight, but that felt a little stressful to me. I wasn't sure if I could get their attention without using the call button, I didn't want to interrupt any part of their duties, so I gave the gifts as I was boarding. I had everything ready to go, and handed them off to the crew member who greeted us as we were boarding letting them know that the candy was for the crew and I appreciate everything they do. 
I had 4 flights total for my trip: two there, and two back. The reactions from all of the crew were so amazing. It ranged from genuine surprise to "are you a flight attendant, or are you just awesome?", and even a few hugs! It felt so good to make everyone so happy. Starting off a flight with such a positive feeling made the whole flight feel different. I was in a happy mindset, so any delays or stress were diminished. I did not give these thank you gifts expecting anything in return, however, I did get some benefits. Besides the reduced stress and the more positive experience, when I ordered a glass of wine (because VEGAS!) it was served with a wink on the house, and I also received a hand-written thank you note with adorable origami animals. Each flight was different and I was happy just to brighten people's day, the other stuff was an unexpected surprise.
| | | |
| --- | --- | --- |
| A cute gift from the Southwest Airlines Flight Crew | The goodies inside: A note addressed to me | A sweet thank you note, and little origami animals, the frog hops! |
Showing my appreciation for the flight crew was actually one of my favorite parts from the entire trip. We got to do lots of fun Vegas things, but when I came home, this was one of the things I was most excited to talk about. This is one thing that happened in Vegas that shouldn't stay in Vegas. 
Do you have any experiences thanking your flight crew?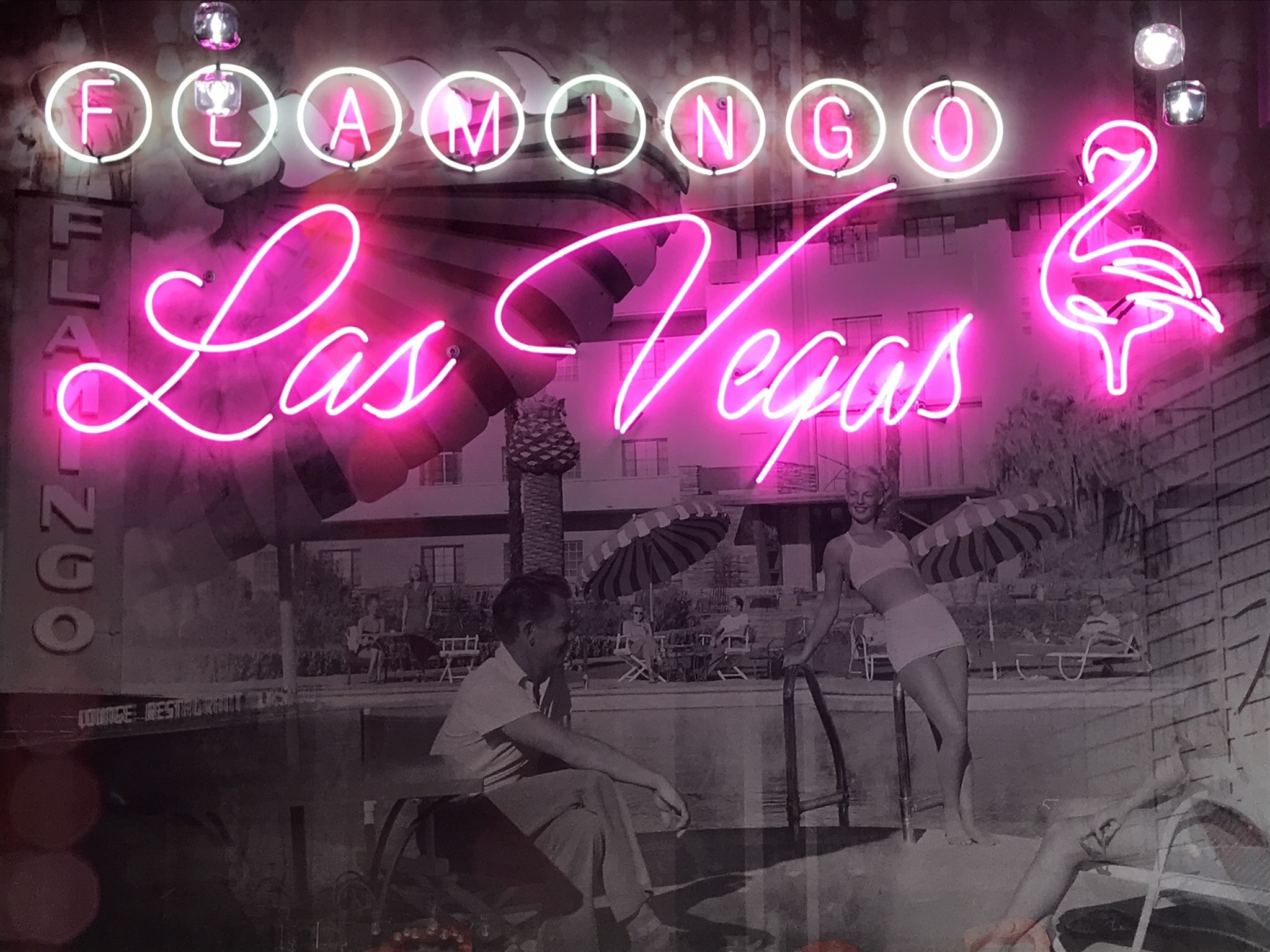 We stayed at the Flamingo, the oldest resort still in operation on the Strip.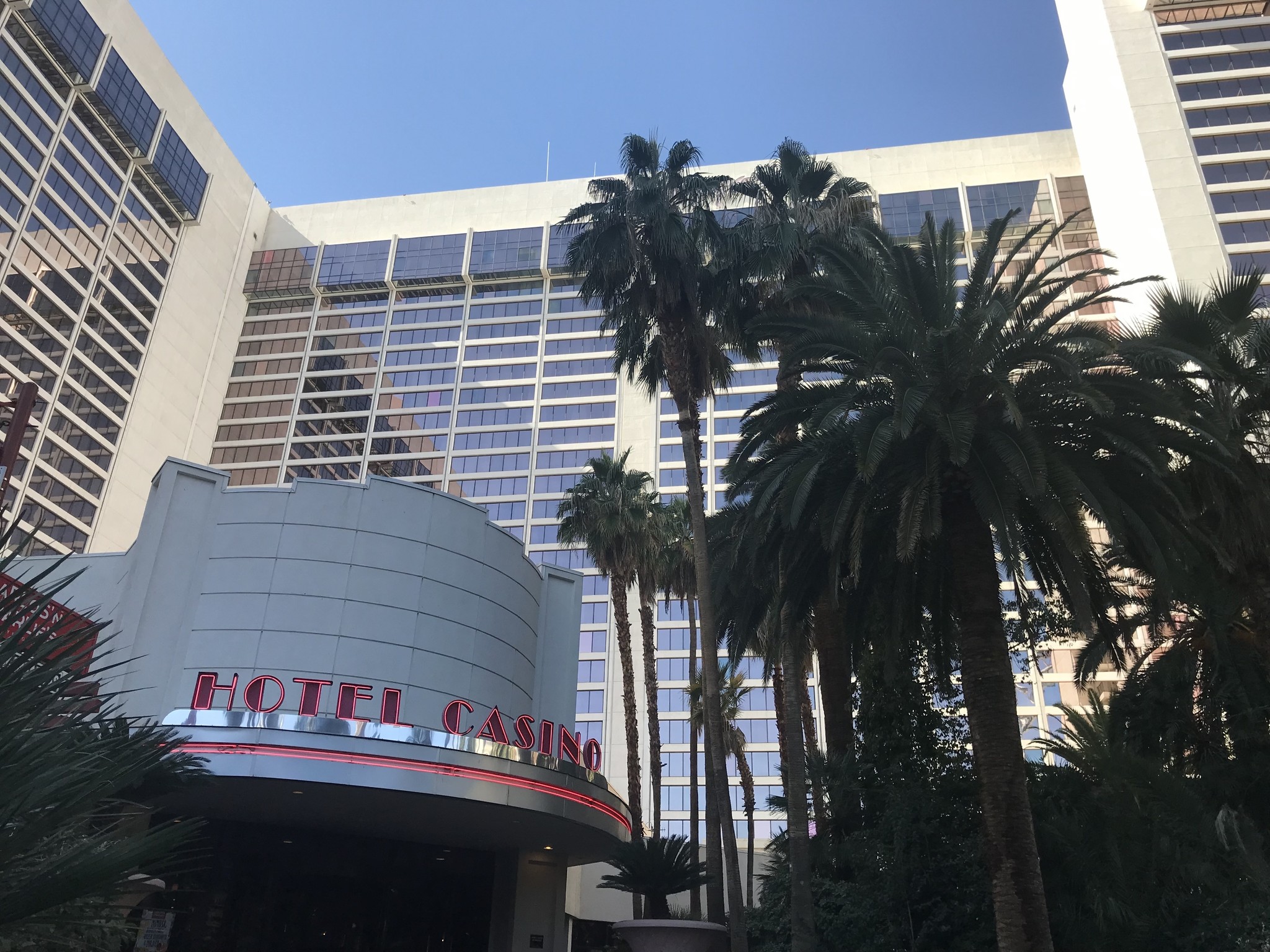 The Flamingo has a fantastic retro tropical vibe. Exactly the sort of kitsch we were looking for!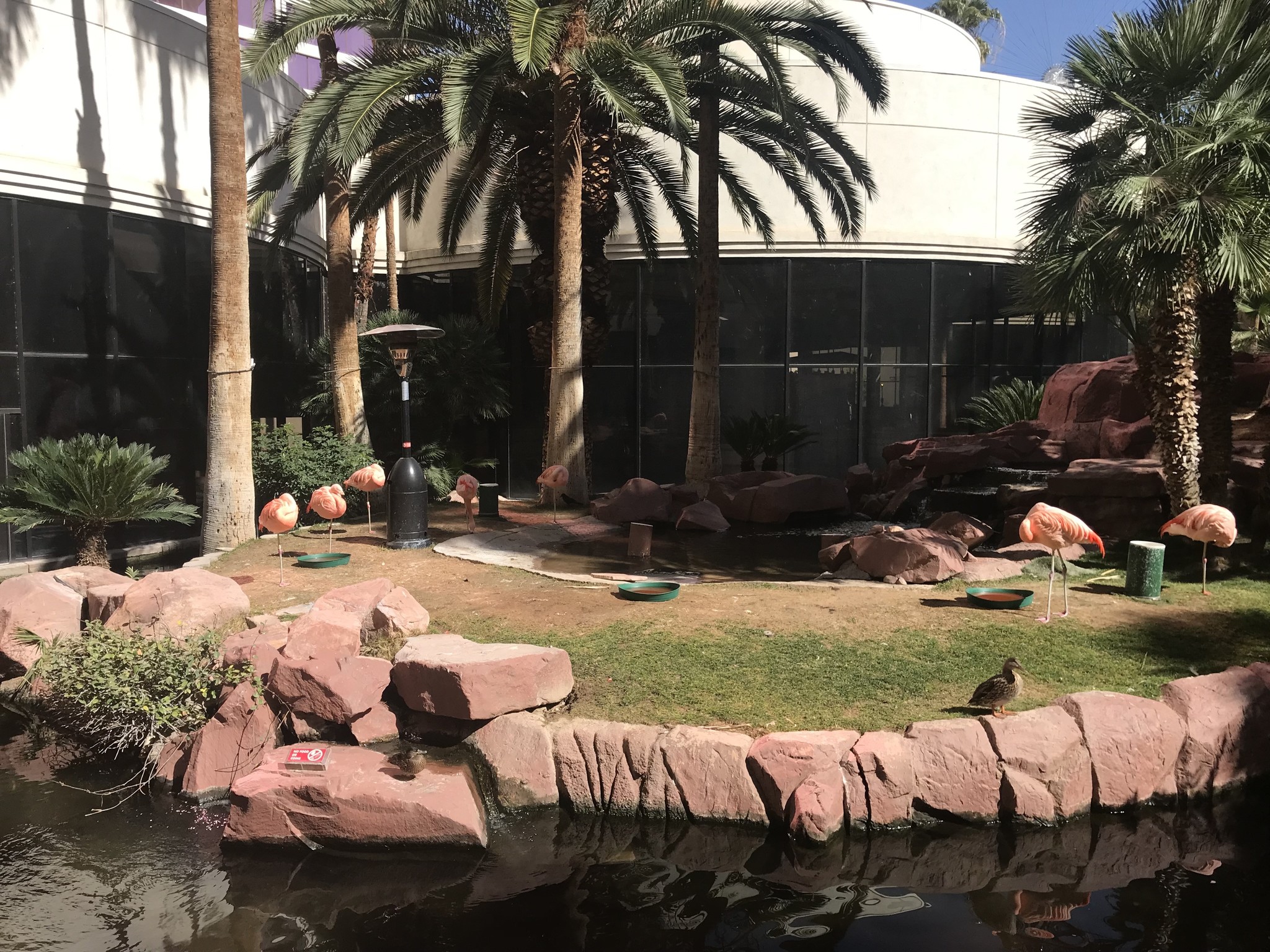 There is also a bird sanctuary located at the hotel. The highlight is definitely seeing the adorable real flamingos!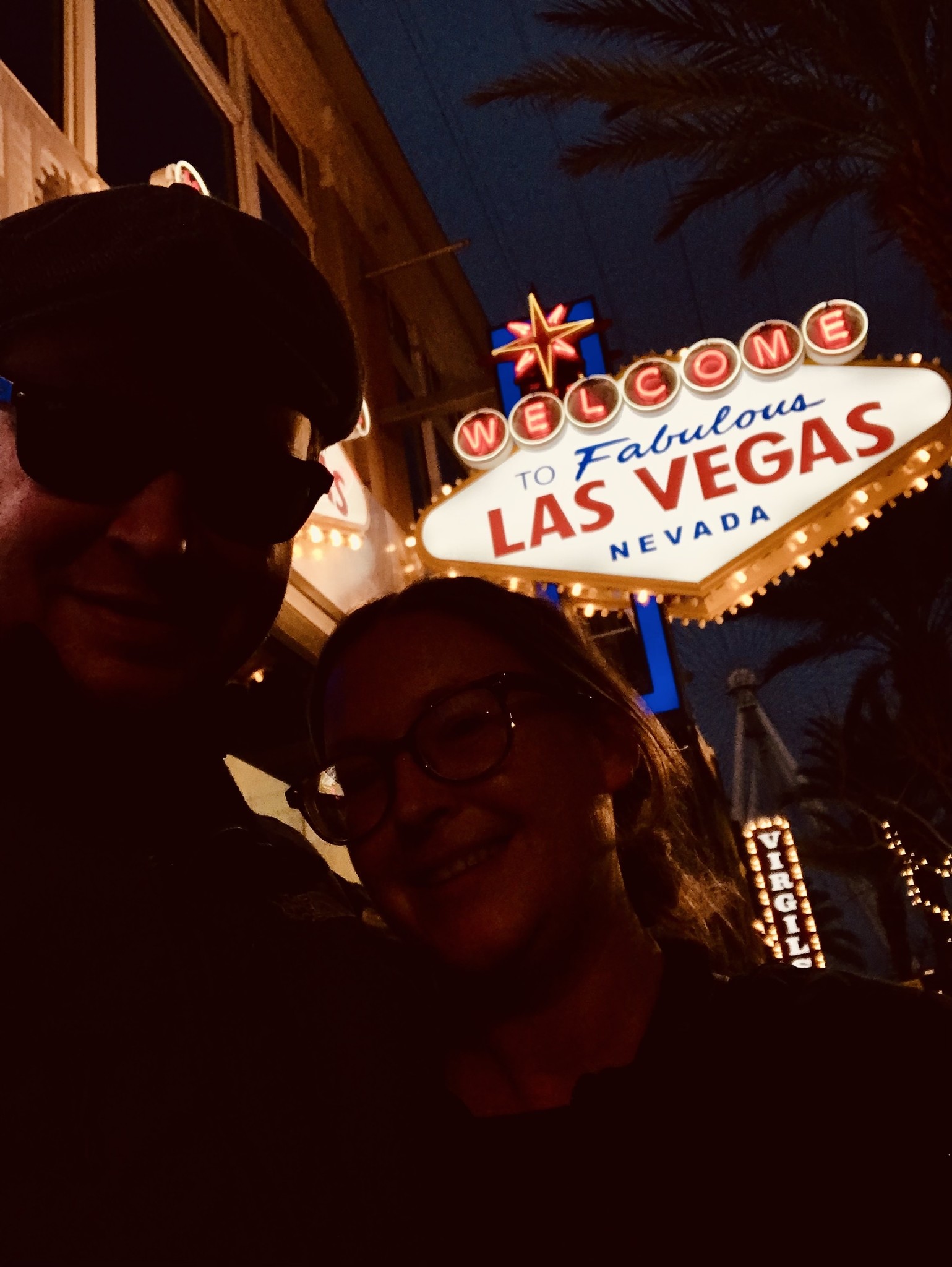 Another selfie for good measure!
Leave a comment