I think I can officially say this without jinxing us- spring has sprung! Hemlines and temperatures are rising and toes are coming out of hibernation. New Horizons is overflowing with sandals- from sensible to zany, everyday to special occasion, and comfortable to, well, even more comfortable.  We've got styles for every situation: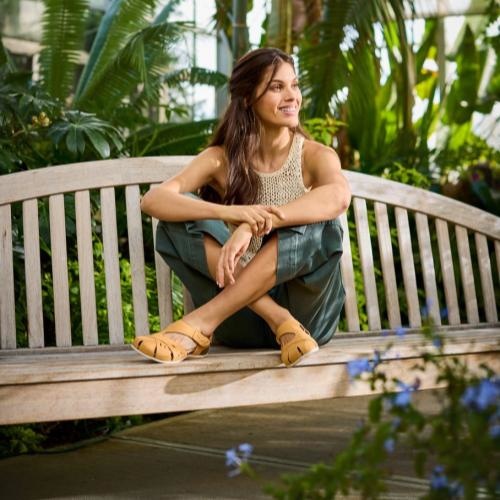 The Everyday Sandal
The best part of sandal season is the ability to throw on a pair and scoot out the door. The perfect everyday shoe is Earth Origins' Birdine sandal. They pair perfectly with an outfit like jeans and a tee, but you can easily dress them up. Their modern neutral hues compliment most outfits, making them as easy to match as they are to slip on. Their closed toe design and slip resistant outsole provide a little extra security if your day running errands takes an unexpected turn.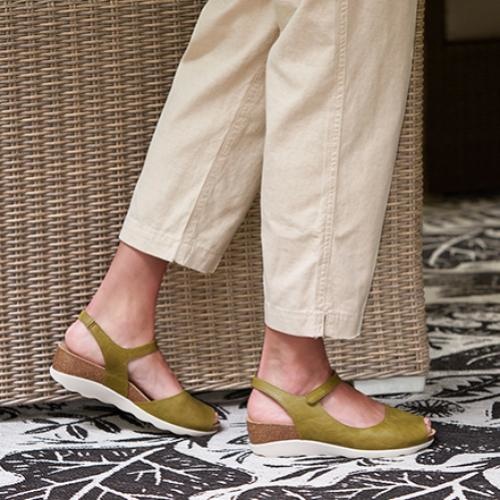 The Dressy Sandal
As the saying goes, April showers bring May… weddings. Looking your best for events is important, but you shouldn't have to sacrifice style for substance. Not to worry though, because Dansko's Marcy sandal is the answer to your problems. The Marcy is an adorable open-toe sandal that features adjustable straps and stain resistant treatment. Impress everyone on the dancefloor without worrying about your feet paying the price later.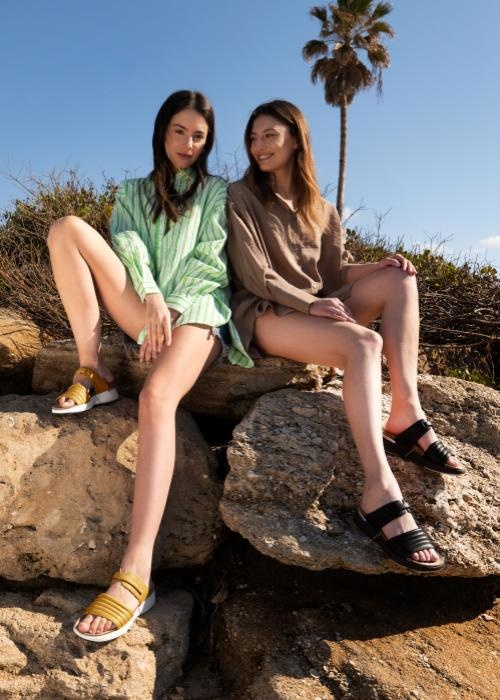 The Fun Sandal
Pair Naot's Vesta sandals with that funky skirt you've been dying to wear all winter. Choose between vibrant marigold yellow or bold kiss red for a pop of color. These stylish slides combine a lightweight rubber sole with Naot's suede wrapped latex & cork footbed for a sandal that feels as unique as it looks.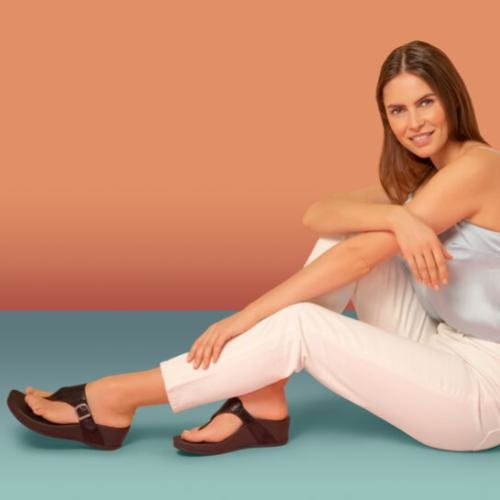 The Vacation Sandal
Beach trips can be as fun as they are stressful, but you don't have to worry about your shoes. Aetrex's Kate Adjustable Thong was created to seamlessly transition from day on the water to night on the town. This water-friendly wedge is constructed with an adjustable closure and features Aetrex's signature arch support, providing stability and comfort to every foot. Pair these wedges with a chic coverup and allow yourself to feel like a million bucks.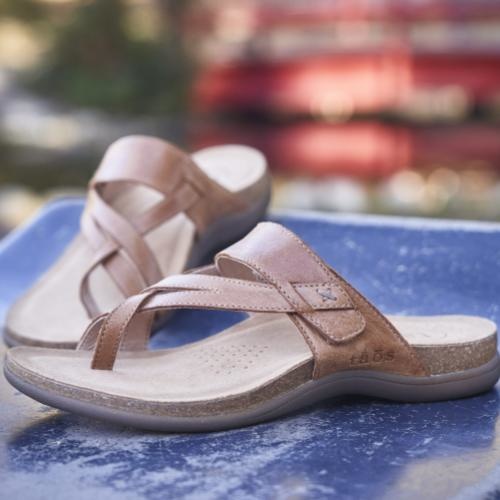 The Multipurpose Sandal
Believe it or not, the Perfect sandal does exist. This sandal from Taos is a multitasker- easy to slide on, adjustable, crafted with premium materials, and available in a variety of fun or neutral colors. The Perfect takes the concept of the flip flop and levels it up to a more stylish and comfortable place.
These are just a few of the dozens of sandal styles we have to offer. Visit our sandals highlight to see even more glorious options for your spring wardrobe- some of them are even on sale ;) As a fun experiment, if you had an unlimited budget, which styles would you pick up? 
---
Jess is an animal loving, free spirit living in Chapel Hill, NC. When not on a ladder hanging displays or swathed in scarves dressing a mannequin at New Horizons Downtown, you might find her at a local show dancing her heart out, outside struggling with nature, caring for her sweet pets, or eating her boyfriend's delicious cooking.
Leave a comment