Teva vs Chaco - The battle of adventure sandals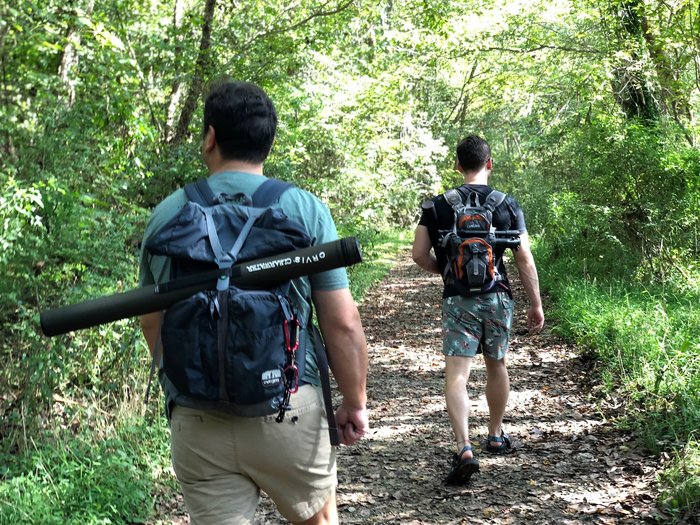 Chaco v. Teva
By Dolly R. Sickles
Greetings Adventurers!
Today, let's debate the age-old argument of which outdoor adventure sandal is the best: Chaco's or Teva's? I've got a pair of each in the closet, so I feel confident chiming in. But I put the question out to my peeps on Facebook, which makes is super official. Here's the consensus:
"Chaco's: more arch support, can move farther, can be re-soled. Teva's: too flimsy, less arch support, Velcro gets annoying."
"I love my Teva's. So comfortable and they just don't wear out."
"Chaco's 100% for sure. Teva's are disposable."
"Teva's without a doubt. Very comfortable."
"I'm team Teva. I gave away my Chaco's. Could adjust them and they would work their way back to toe strangulation every time. Never stayed how I adjusted them. And much heavier/stiffer sole. Teva's are lighter and more flexible."
"Wore my Teva's for two sailing adventures in BVI. They were perfect for water, sand to land. I have no experience with Chaco's."
"If I am relaxing and just need lightweight bottom of foot protection—Teva. If I am going to hike or do anything active—with support and protection—Chaco."
"Chaco's. The tensile strength of their straps make them comfortable, and I like that they can be re-soled."
For me, I like my Teva's when I'm doing water things – walking around the pool deck, through the sand at the beach, or when I'm kayaking. Because while I love to kayak, I do NOT like to step on the squishy bottom of a lake. They're lightweight and dry quickly, and they're easy to get on and off. I like my Chaco's for urban hiking, running errands, and when we travel during the summer. They're heavier on your foot, but they've got a more substantial sole. The arch support is a must for me, plus I think they're just more attractive. When I looked back through our photos to find evidence of my family's collective affinity for Chaco's, I realized we've been wearing them for the last decade. Our Chaco's have adventured with us around the world. So, including me, that's a tie: five votes for Chaco and five votes for Teva.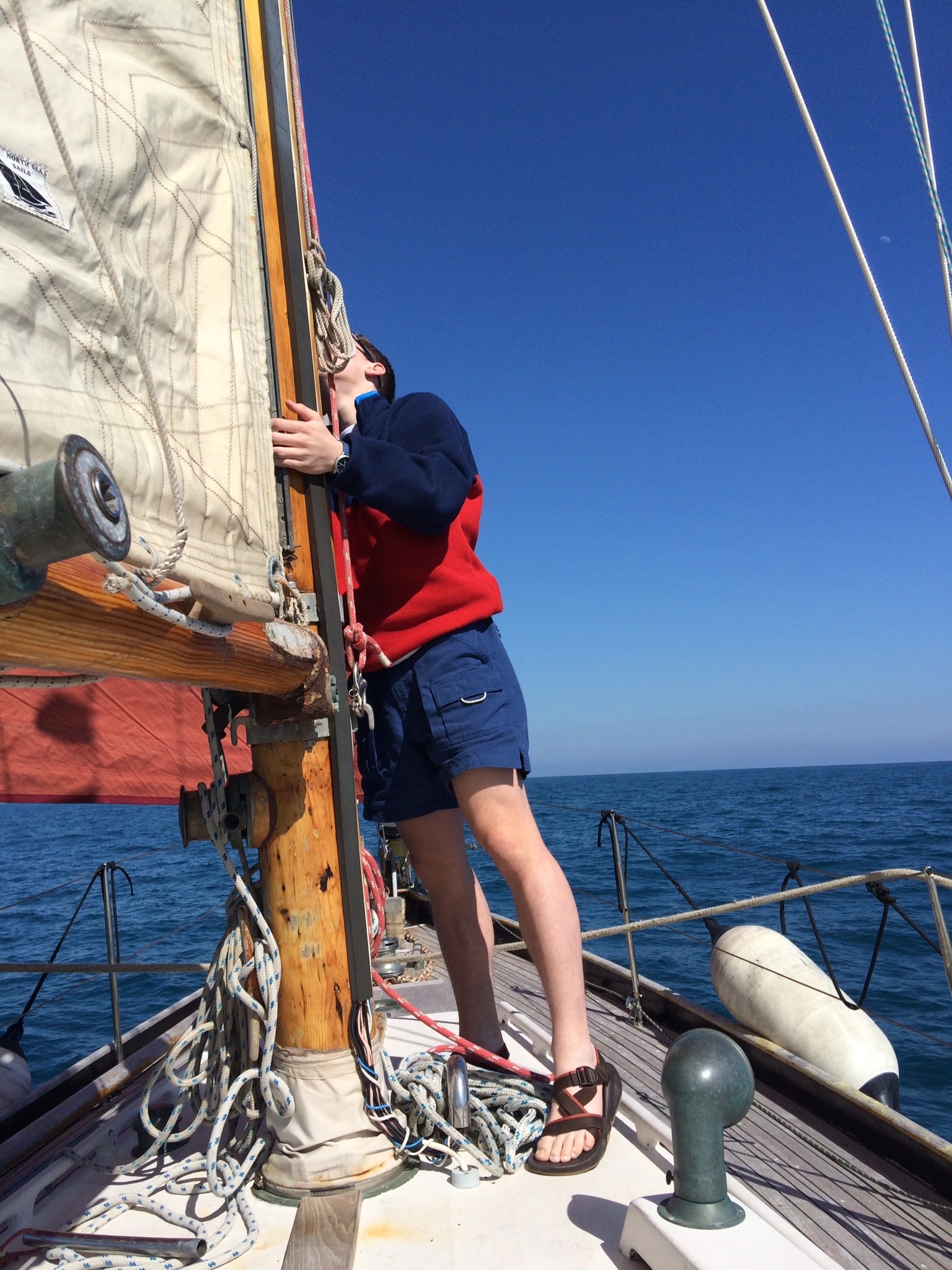 Good thing New Horizons West now carries BOTH brands of adventure sandals, thanks to this month's addition of Teva's to our footwear collection. Let's break it down. Both brands have adjustable webbing as straps. Both have recycled soles. Both are water- and weatherproof. Both work on land and sea. Both employ environmentally friendly practices. You'll have to come in and try them on to get a feel for what'll work for you. Check out our collection of Chaco's and Teva's before you set out on a grand adventure!
What's your favorite outdoor adventure sandal, and why?
______
Dolly R. Sickles is a freelance writer, author, and outdoor enthusiast living in Chatham County NC. She's an avid adventurer, hiker, cyclist, swimmer, gardener, global traveler, and longtime supporter of New Horizons West. Keep up with Dolly at www.Dolly.Sickles.org.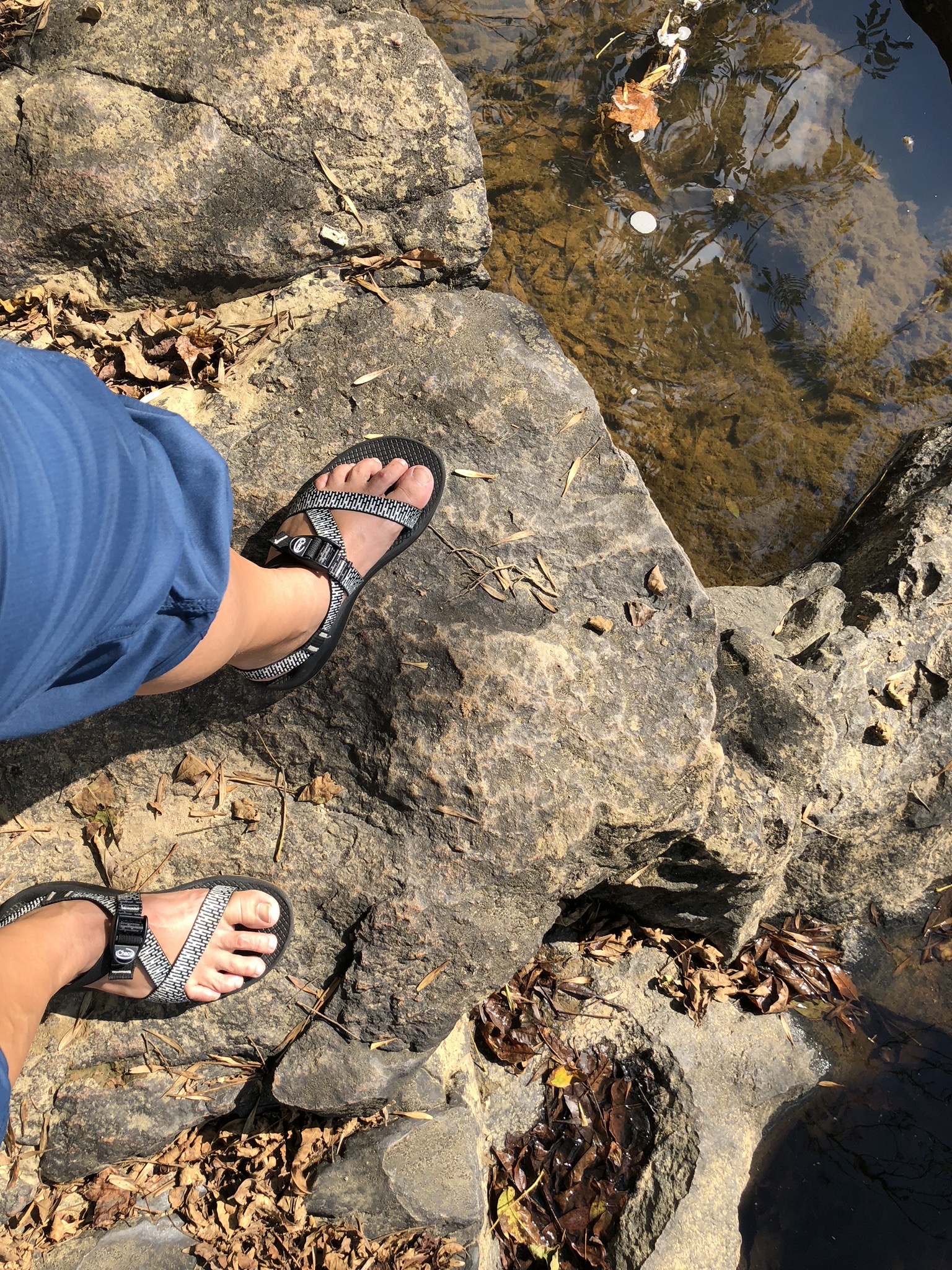 Leave a comment