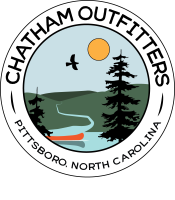 OBOZ STORY
A vision that began ten years ago in Bozeman, Montana now has roots around the world.
We love the outdoors. And the way we figure, the more trees, the more outdoors for us all to enjoy. It's about as simple as that.
We plant a tree for every pair of oboz sold.
And that's just the beginning. Join us.
No Wasted Shoes

The shoes we don't sell make a difference, too. We donate our unsellable (but still trail-worthy) shoes, partnering with Project Sole and local non-profits to find feet in need.

Carbon Offset

We carbon-offset our shoe shipments—and then some. We also  carbon-offset all employee travel, commuting (although almost  everybody bikes), and the office utility bill with the help of the Bonneville Environmental Foundation.

Renewable Energy

100% of our office juice comes from wind, solar and biomass from northwest Montana and Wyoming, through the E+ Green Power Partnership supported by Northwestern Energy.
There's no place like home.
Bozeman, Montana. It's where it all started. It's what inspired our name. And it's what motivates us to lace up daily and explore the 18 million acres of Greater Yellowstone Ecosystem that surround us. A vast and breathtaking landscape of peaks, valleys and rivers just waiting to be explored on two feet.

Outside + Bozeman = Oboz.
True To The Trail®
It's the compass heading that guides everything we do. From building great fitting footwear to how we give back to our community and the way we treat each other and our planet. It's a mindset that grounds us in what's most important - doing things the right way, having fun, and exploring our path in life. Because any other way, just wouldn't be true to the trail.
280 hands touch every pair before you do.
The difference between good and great fitting footwear is the human touch. That's why it takes 140 talented people to make each pair we sell. Sure it's harder to hand-build footwear this way, but it's the right way.

 
Oboz Supply Chain.
Every hand that creates a pair of Oboz shoes belongs to someone in our global supply chain. In this context being true to the trail means an ongoing commitment to their welfare and wellbeing as members of the wider Oboz family and brand. We work collaboratively to protect their rights, promote their ongoing development and positively impact their lives so they can also live - true to the trail.

- Amy Beck, Oboz President
We cut premium material, not corners.
Tested in the lab and in the field our materials are carefully selected from known suppliers and developed to spec. All our material suppliers are verified for environmental and social compliance by our full-time factory staff.

 
Your cart — 0
You cart is currently empty