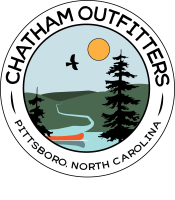 All About Naot
We call them shoes of peace, each pair is a product of collaboration. Crafted by hand through the combined efforts of people from different cultures and backgrounds, Naot shoes are ethically made using sustainable methods with materials of the highest quality. Fine Italian leathers and our signature insoles combined with advanced designs, make for an unparalleled combination of quality, fashion and comfort.
Naot's uniquely engineered insoles are made of natural cork and latex and lined with a supple suede lining, creating a flexible and shock absorbing base of superior support that is designed to replicate the shape of one's foot, much like a footprint left behind in the sand. Your feet work too hard… Allow them to soak in the oasis that is a pair of Naots!
WHY NAOT
1 HALLUX SUPPORT
Enables natural hold of the big toe, prevents the foot from slipping forward and improves the foot's hold on the shoe.
2 ELEVATED FOOTBED CENTER
The elevated centre of the insole releases pressure in the joints of the central part of the foot.
3 ARCH SUPPORT
Enables the weight of the body to be correctly distributed and reduces pressure generated by the spinal column and joints.
4 DEEP HEEL INDENTATION
Helps the body's balance and maintains the natural shape of the pad of the heel that protects the heel bone.
5 FLEXIBILITY, DURABILITY & SHOCK ABSORPTION
The comfort footbed is made of a unique, high-quality blend of cork and lates, granting it flexibility, shock absorbing qualities and long-term durability.
6 LATEX SPONGE LAYER
A layer of padding that provides caressing and softness.
Your cart — 0
You cart is currently empty
Extended Holiday Hours!
Open from 9am-7pm daily, December 10th-23rd.